Nature Recovery Network
cvarela
Wed, 08/08/2018 - 15:55
Mapping a Nature Recovery Network
We're influencing policies to help wildlife thrive
We're working to influence the policies that set the rules that govern where and how development happens, and where public payments for nature go.
We make the case upward to national Government to ensure local planning authorities have the right tools available to set strong policies to protect, restore and enhance wildlife; and that any public payments to farmers, foresters and other landowners and managers are used to best effect for nature's recovery.
We work at a local level to provide advice and work on the ground to help this happen, and keep happening across Lancashire, Greater Manchester and North Merseyside, and in our Irish Sea.
Locally and nationally, we're working with others to gather evidence to promote the planning and mapping of a Nature Recovery Network on land to guide development to areas that are less important for nature, and to target funding and action to where it will best help nature to recover and thrive. Already some networks are mapped in Lancashire and in the Liverpool City region, and work is well underway for Greater Manchester.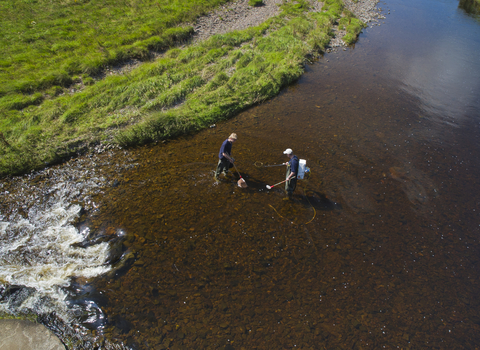 Protecting wildlife on your doorstep
We're working to influence planning policies in the Local Plans that guide development in each of the 26 local planning authorities across our area, as well as in the spatial frameworks for the Greater Manchester & Liverpool City Region, and in the Marine Spatial Plan for the Irish Sea off northwest England.  
We want to:
Ensure that greenspace in new development on land delivers an overall improvement for nature and protects and expands local populations of highly threatened species.
Ensure that nature has a chance to recover on the bed of the Irish Sea and in the waters above, whilst integrating necessary development at sea.
Find out more about our Nature Recovery Networks